The International Travel & Health Insurance Journal (ITIJ) provides authoritative and insightful news and content for the global travel insurance, health insurance, and medical assistance industry. ITIJ reports on worldwide industry trends and issues, with targeted analysis and research on key industry sectors. 
With daily online news and its print edition hitting desks monthly, it is a must-read for industry leaders and its 24k+ subscribers. ITIJ connects insurers around the world with their business clients and partners, helping build collaborations that are reshaping the future of travel insurance. 
For over 20 years ITIJ had been designed and printed in a large-scale broadsheet style publication. This traditional feel was no longer suitable for present-day readers. With news being updated daily online, this made room for new content formats in print. A major upheaval was needed and I was tasked with the re-design project to modernise and give ITIJ a new look, bringing it up to date with current times as a contemporary business-to-business magazine. 

I chose to reduce the size of the publication and bring it down to a more fitting magazine size, and I gave each issue its own unique and bold conceptual cover design. This helped to move ITIJ away from the broadsheet feel it previously had along with the single-use 'throw away' connotations that newspapers historically carry.
Another key change was implementing new imagery editing styles on collages to give long-format stories a new distinctive and individual identity. The publication has always used stock imagery for the majority of its pictures, so adding more graphics and illustrations was a way to create more wit and tone within the magazine.
Along with these changes, I also updated section layouts, fonts, grids, page furniture, and graphic styles which I laid out in its extensive new style guide and type specification. Doing all of this has ensured that ITIJ carries uniqueness and character within its design of each new issue.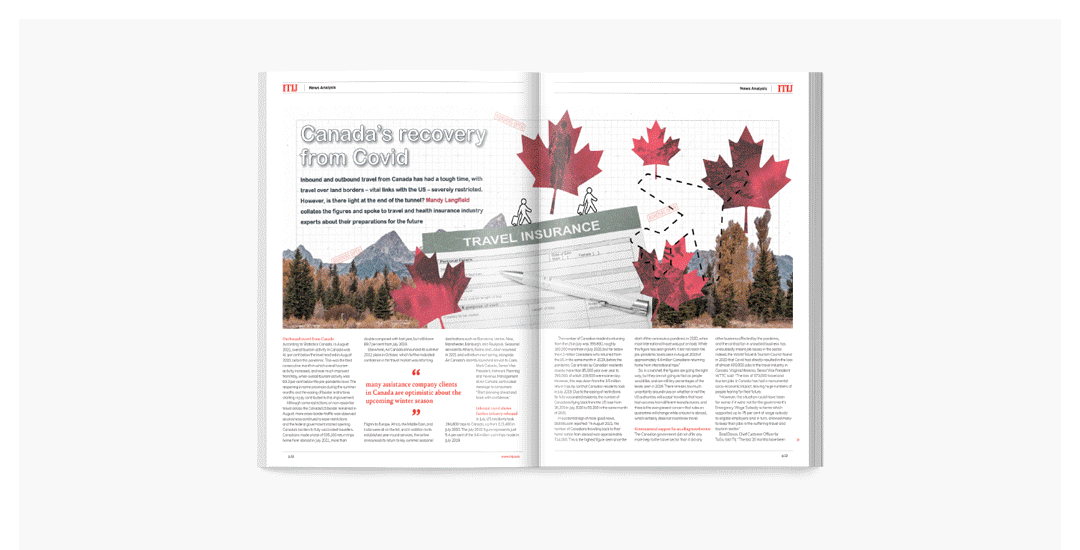 A range of adverts designed for clients and self-promotion that are to be used in print across different ITIJ publications. (click to expand)